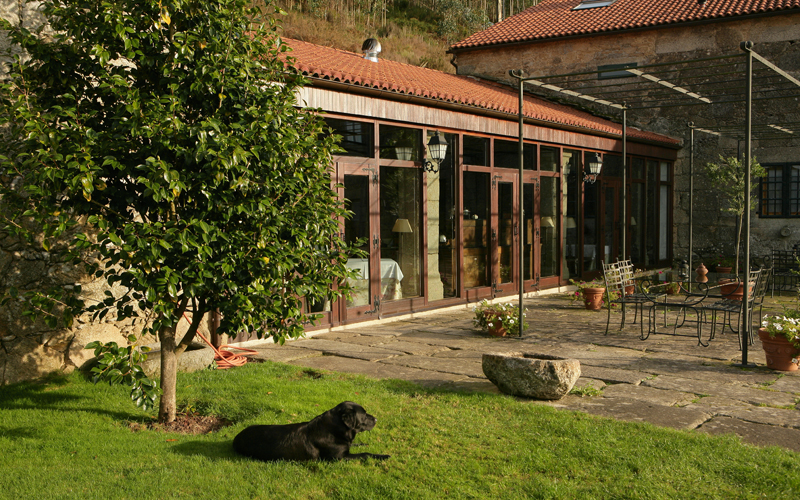 Casa Grande do Bachao
ROOMS

SERVICES

The house, located at 12 km from Santiago de Compostela city center, is the only building existing in a forest of 100 Ha, and therefore, the perfect combination of nature and long promenades, with the hustle and bustle and culture of a city declared World Heritage by UNESCO. We offer a quiet atmosphere where you can enjoy the library, the children's room, the TV room, lareiras (traditional Galician fireplaces) and taste traditional Galician meals in the cozy dining room. There is a private dining room and meeting room. Besides, there are: restaurant service (arranged in advance), catering services for guests, sauna, gym and bicycles free of charge. Dogs are allowed.
WHAT TO SEE
Casa Grande do Bachao is located in the way to A Costa da Morte from Santiago de Compostela. You can arrive at Galicia's capital city in 15 minutes. Once there, you will be in the center of Galicia, therefore, very close to any other city or location of the autonomous community.
WHAT TO DO
We will organize for you any kind of environmental activities in coordination with specialized companies and instructors (guided visits to Santiago, Saint James stages, rafting, canoeing, quads, etc.). Besides, if you have the required fishing license, close to the estate you could find a free stretch on Tambre River.