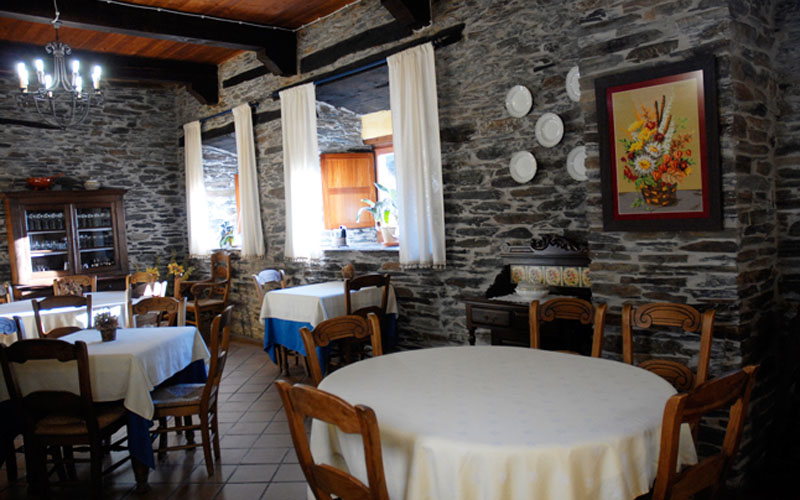 Casa Grande da Ferrería de Rugando
ROOMS
There are 8 double rooms; two of them are suites with a whirlpool bath.
SERVICES

SERVICES
Cafeteria service, restaurant and laundry are provided for guests.
There 4 lounges:
- One on the cafeteria, with billiards (3 balls)
- There is another lounge with a library including more than 100 books and TV.
- In this other lounge, there are sofas, a bench and a lareira (traditional Galician fireplace).
And one lounge of 50 m2 divided in two levels, in one of them there are tables for playing games or talking, and in the other level there is a table tennis table.
WHAT TO SEE
The proximity of the river allows the guests to have a bath in the river and go fishing, which boosts the advantages of this place, as well as the fact of being located near to some tourist landmarks such as Médulas, Montefurado, O Courel or the Ribeira Sacra, where you can arrive in less than 1 hour drive.
WHAT TO DO
Canyoing (Soldón and Ferreiriño rivers), Paragliding, Hiking routes, Renting bikes, Natural swimming pool (in Soldón river) in front of the house.