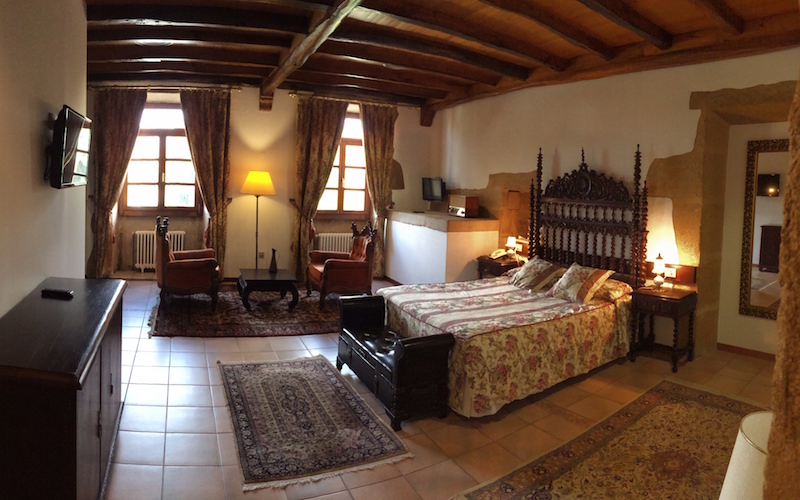 Pazo do Souto
ROOMS

There are 12 magnificent double rooms, 6 of them are double rooms, 7 are special double rooms. and 2 are suites. Each of them includes en suite bathroom, television and telephone. There is the possibility to add even two extra beds in several rooms.
SERVICES

Pazo do Souto's philosophy has been always to achieve the biggest satisfaction of our guests. To this end, we try to cover all our customers' needs. We offer a swimming pool and an excellent restaurant service. The Cafeteria is the perfect place where guests can have pleasant chats after dinner, and in case guests wish, they can try queimada (a traditional drink). In the lounge there is a fireplace, where guests can relax reading a good book or playing with several games which are available. Horse riding routes, bicycle touring or adventure sports are other attractions that can be organized from Pazo do Souto.
WHAT TO SEE
During the day, and due to the exceptional geographical location where we are, our guests can easily go to Santiago de Compostela (44 Km), A Coruña (33 km) or Costa da Morte. Itineraries and touristic information are available in the reception.
WHAT TO DO
It is evident, that one of the main attractions for our guests is the regional gastronomy. Seafood, fish, meat and vegetables cooked in a traditional way can be found in many restaurants of the area.