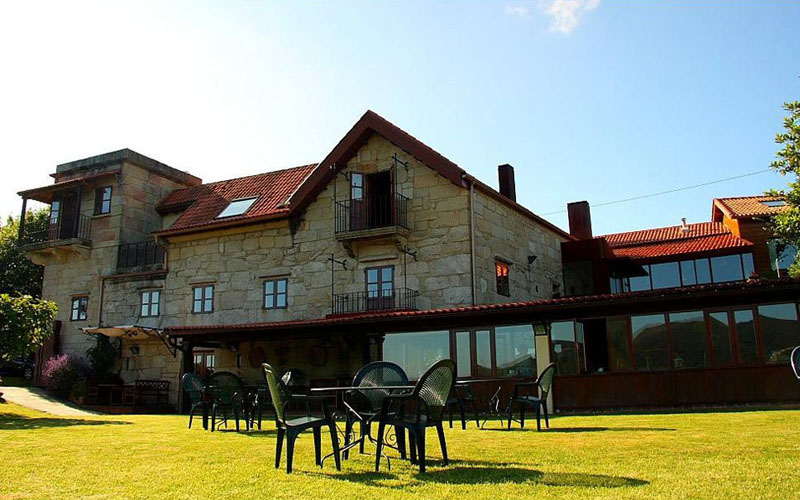 Rectoral de Fofe
ROOMS

There are 6 rooms (4 double rooms, 1 single room and 1 special room). Each one has en suite bathroom, television and telephone. Facilities adapted to disabled people. Pets are allowed.
SERVICES

Dining service, bar, swimming pool, bikes and library are available.
WHAT TO SEE
The proximity to Portugal and Rías Baixas make of this place an ideal starting point of touristic routes full of picturesque places.
WHAT TO DO
Bicycle touring, river or sea fishing, as well as, hiking routes along the natural park of Monte Aloya, are only a few of all the leisure options possible.